Sales & Installation
Outdoor Parcel Lockers by Luxer One
Having parcel lockers outside makes collecting and delivering packages more convenient for the delivery drivers, tenants, employees, and everyone in between. Luxer One's outdoor parcel locker systems were carefully designed to withstand both theft and any potential weather that may arise. These lockers are customizable, durable, safe, and smart!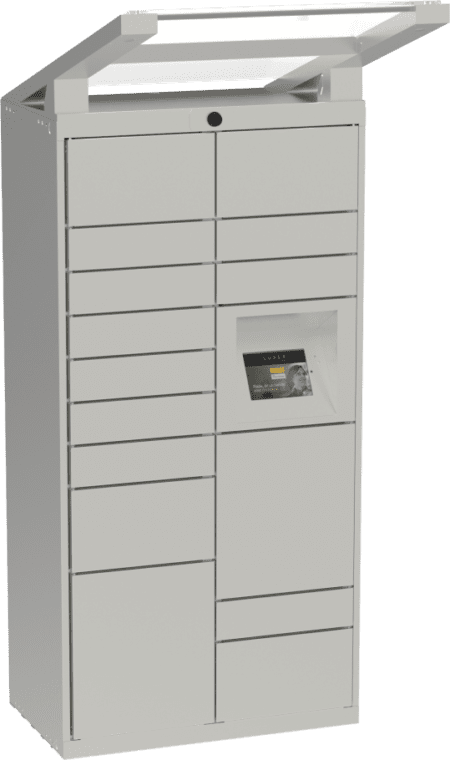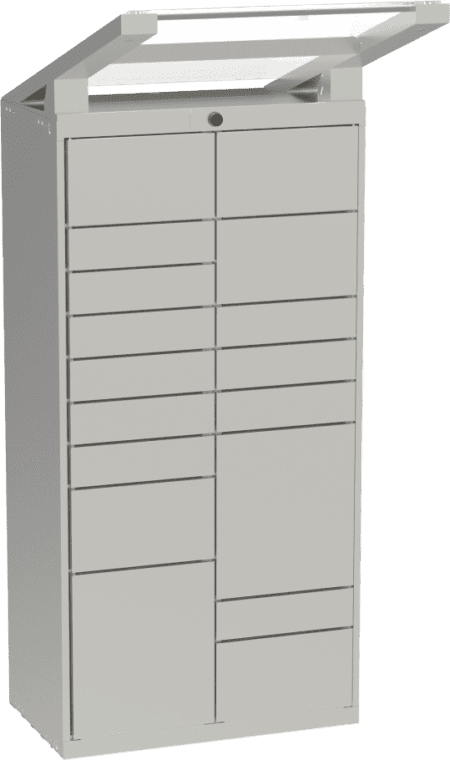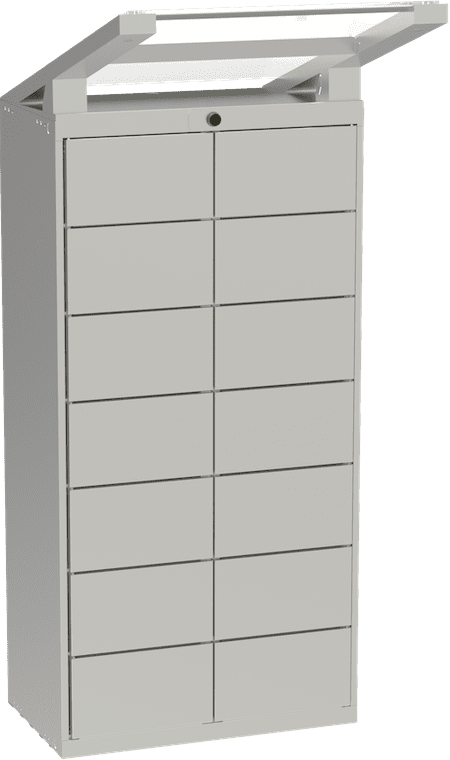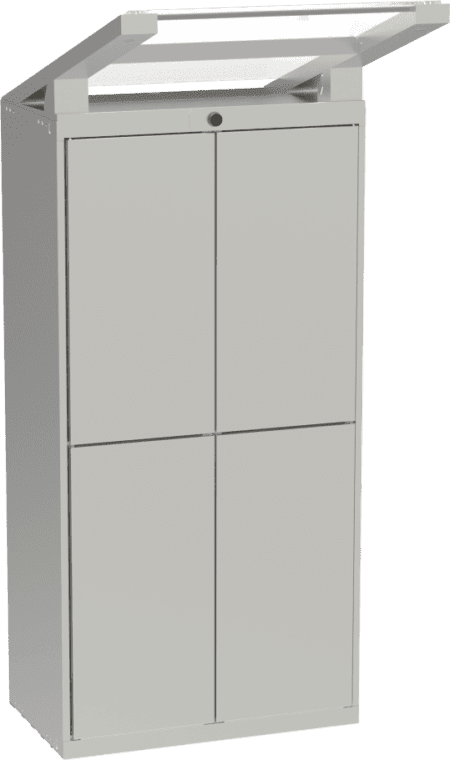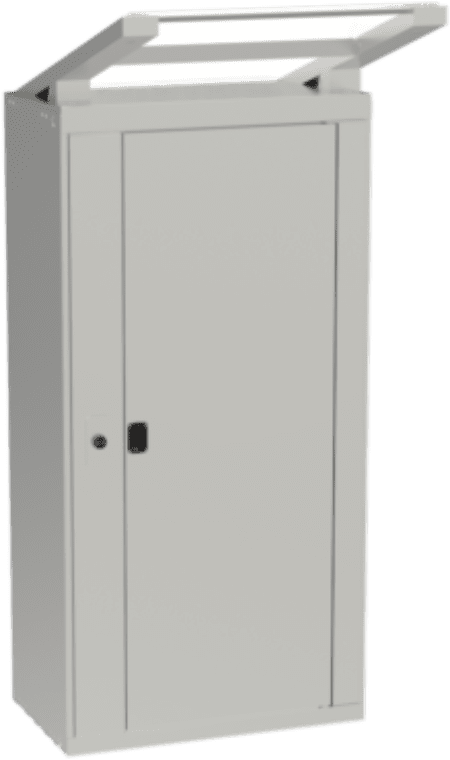 RIDICULOUSLY HIGH STANDARDS
From the hardware to the software to the internal electronics, their locker components are designed in-house. They've built heavy-duty and high-quality outdoor parcel lockers that you can trust. See for yourself how Luxer One's lockers are made.
Intuitive, Easy-to-Use Outdoor Smart Lockers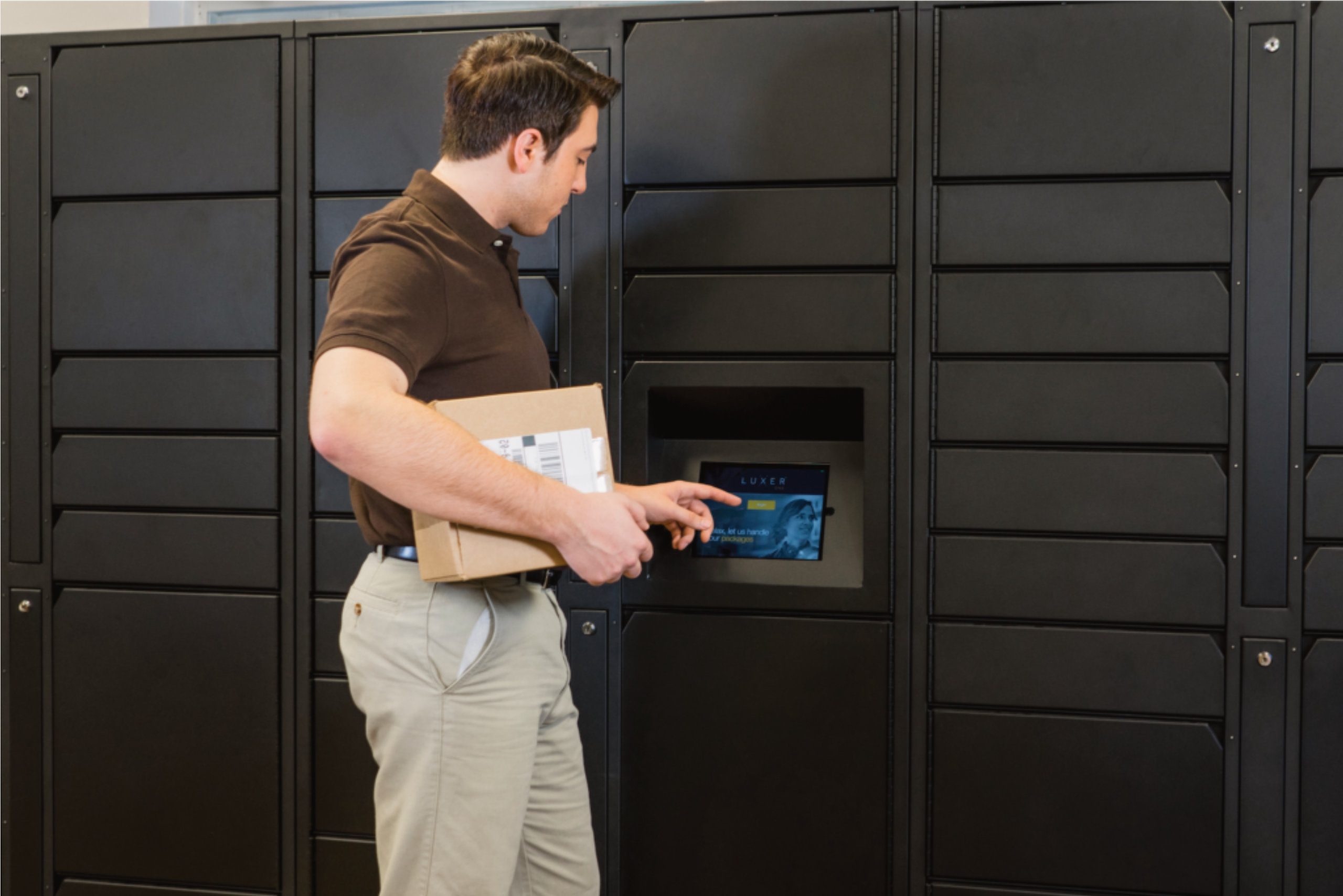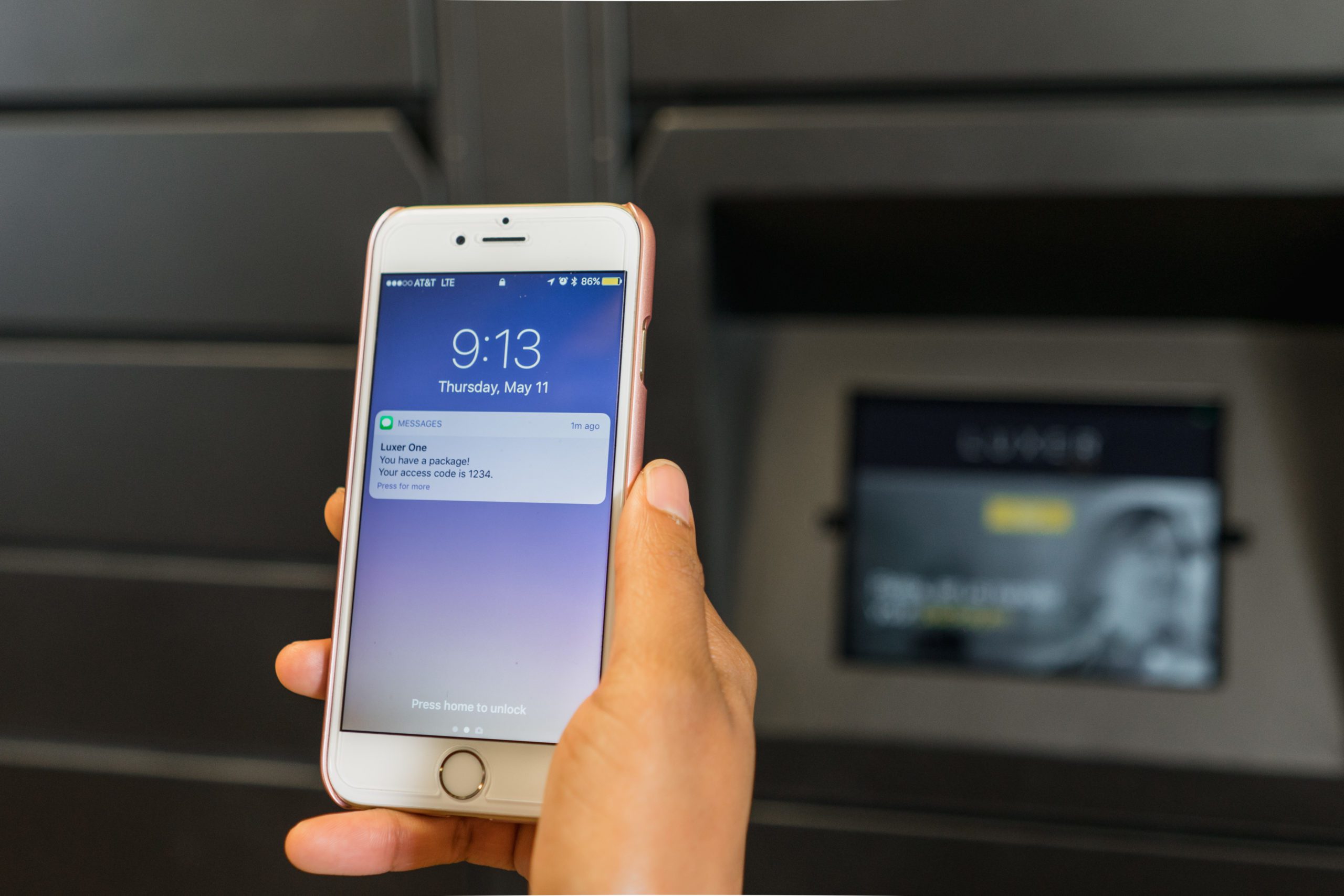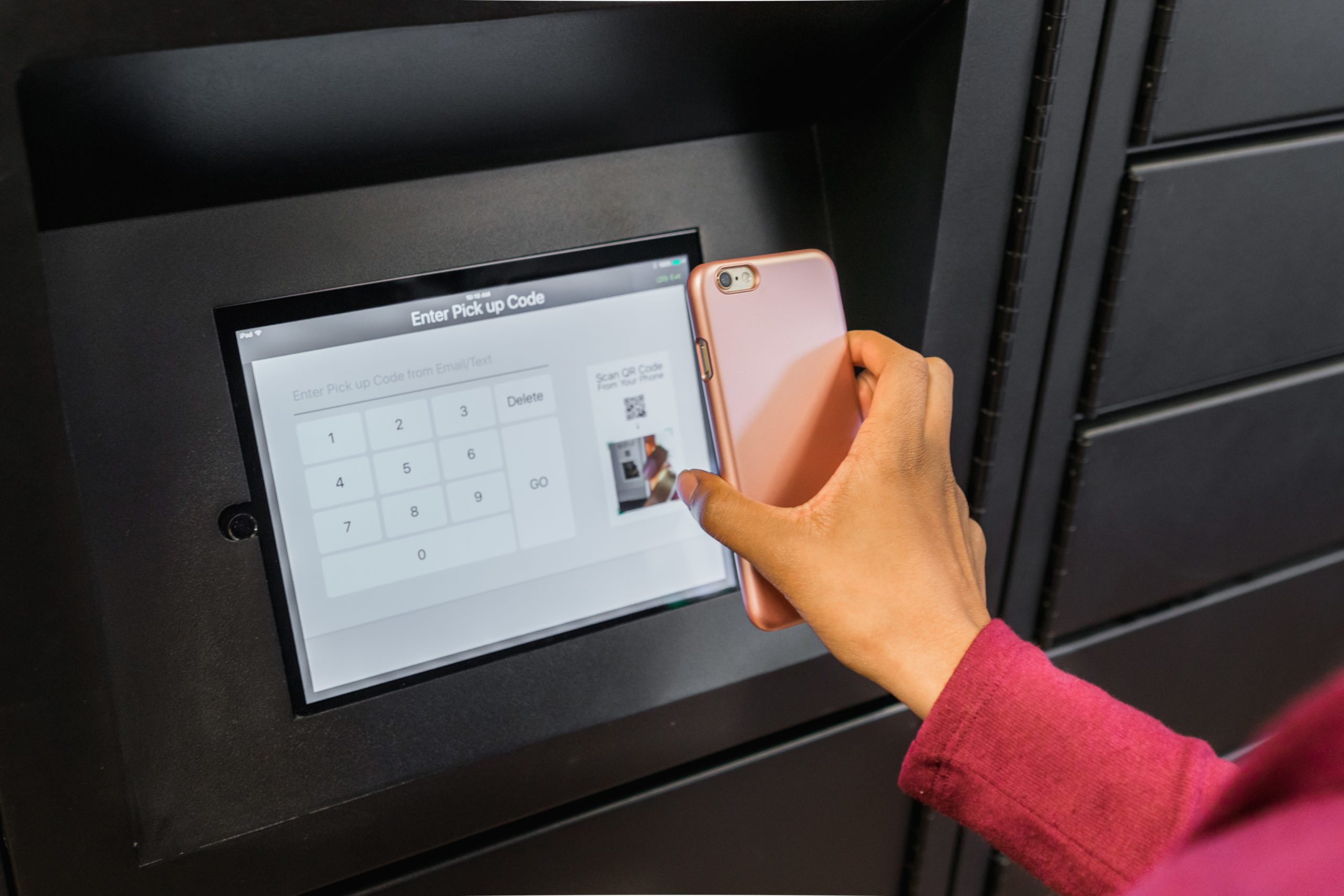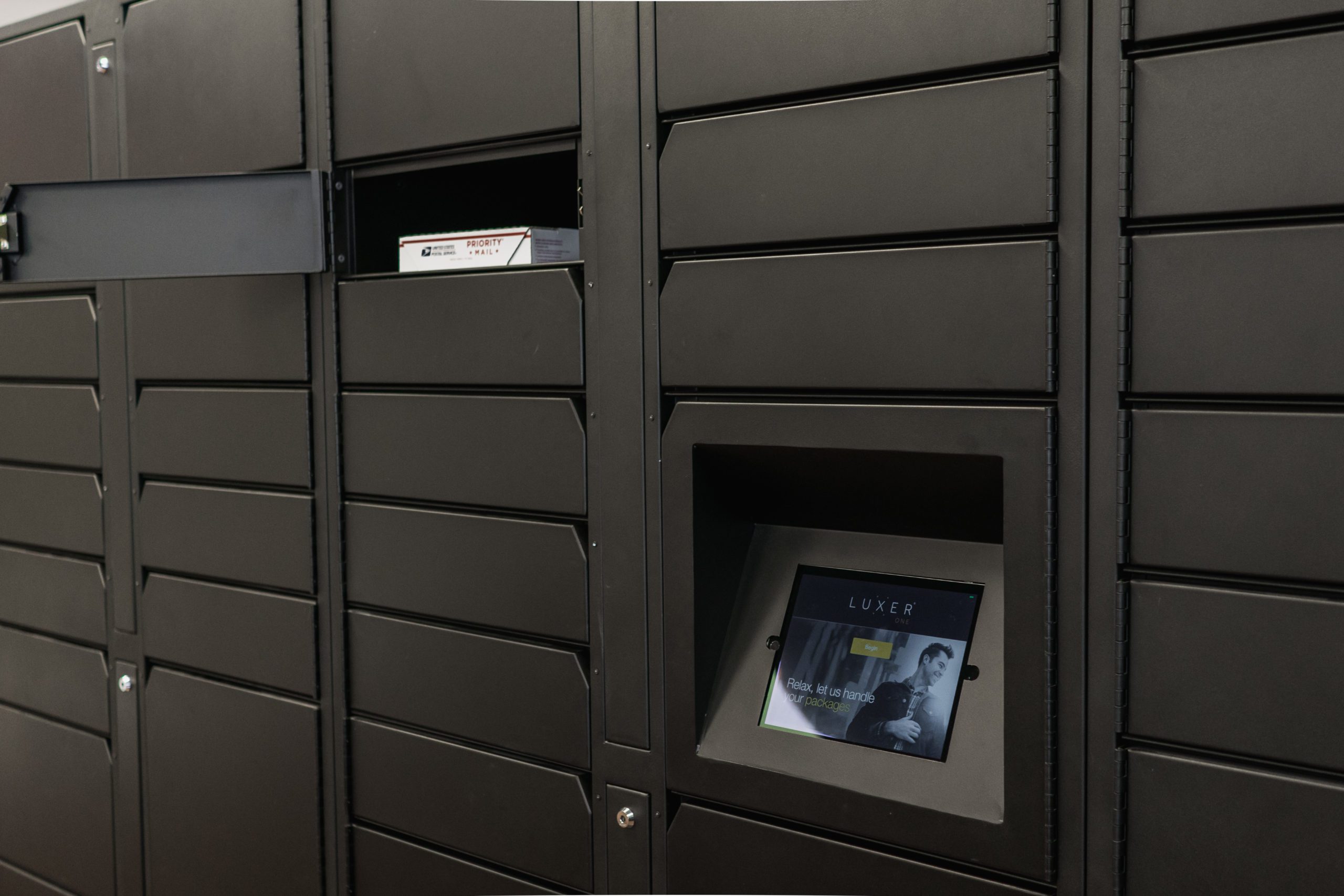 Sales & Installation of Luxer One
We're proud to be a registered reseller and installer of all Luxer One products and can help take your next project from purchasing your new lockers through to the finished installation. Outdoor parcel locker with roof – Provide the protection you need and keep your lockers dry and protected from all weather.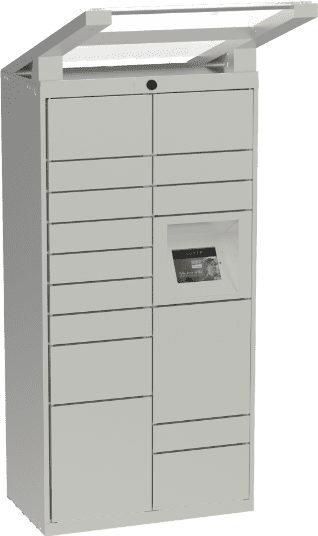 Made in the USA
Designed & engineered in California, built in the USA
12-GAUGE METAL
Heavy-duty corrosion-resistant steel with long-lasting powder coat paint
Modular Doors
Change out door sizes easily in the field
Internal Hinges
Tamper-proof internal hinge mechanism
Combination Master Lock
Key-free access to all compartments for managment
Intuitive User Experiences
iOS-powered touch display for familiar interface for users of all ages
Universal Access
Wheelchair accessible in compliance with ADA Standards for Accessible Design
24/7 Video Surveillance
Cloud-based surveillance system on opposite wall monitors full outdoor parcel locker area
Outdoor Parcel Locker Color Options
Select from any of Luxer One's four standard locker colors, or customize your system with custom paint, wraps, or branding.