Sales & Installation
Library Lockers: Book Drop-Off & Pickup Solutions
GS Parcel is your local Luxer One dealer handling library locker systems and book drop-off/pickup lockers.
Self-service pickup and return library locker system
24/7 Contactless book pickup & drop-off
No wait times
Zero public employee interactions
Secure & tamper-proof smart library systems
Internal hinges and integrated video surveillance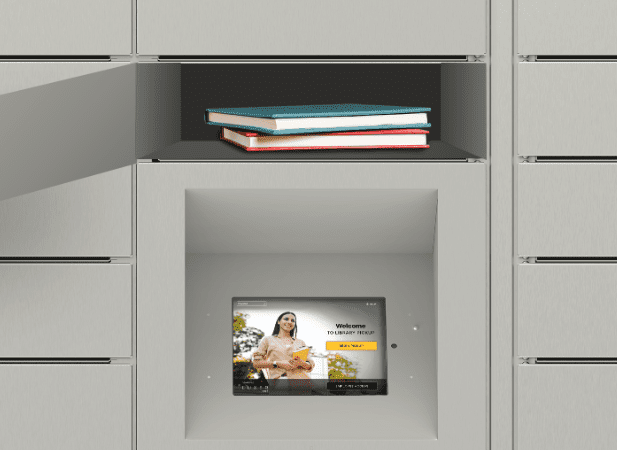 WHY LUXER ONE?
Luxer One's goal is to accept every package that comes through your door. They accomplish this through their unparalleled technology and commitment to service.
RIDICULOUSLY HIGH STANDARDS
From the hardware to the software to the internal electronics, their locker components are designed in-house. They've built heavy-duty and high-quality smart library lockers that you can trust. See for yourself how Luxer One's lockers are made.
Color & Customization Options
Select from any of Luxer One's four standard locker colors, or customize your system with custom paint, wraps, or branding.