Smart Lockers by Luxer One
GS Parcel is your local Luxer One smart locker dealer that handles sales, design, and installation services.
Intuitive, Easy-to-Use Smart Package Lockers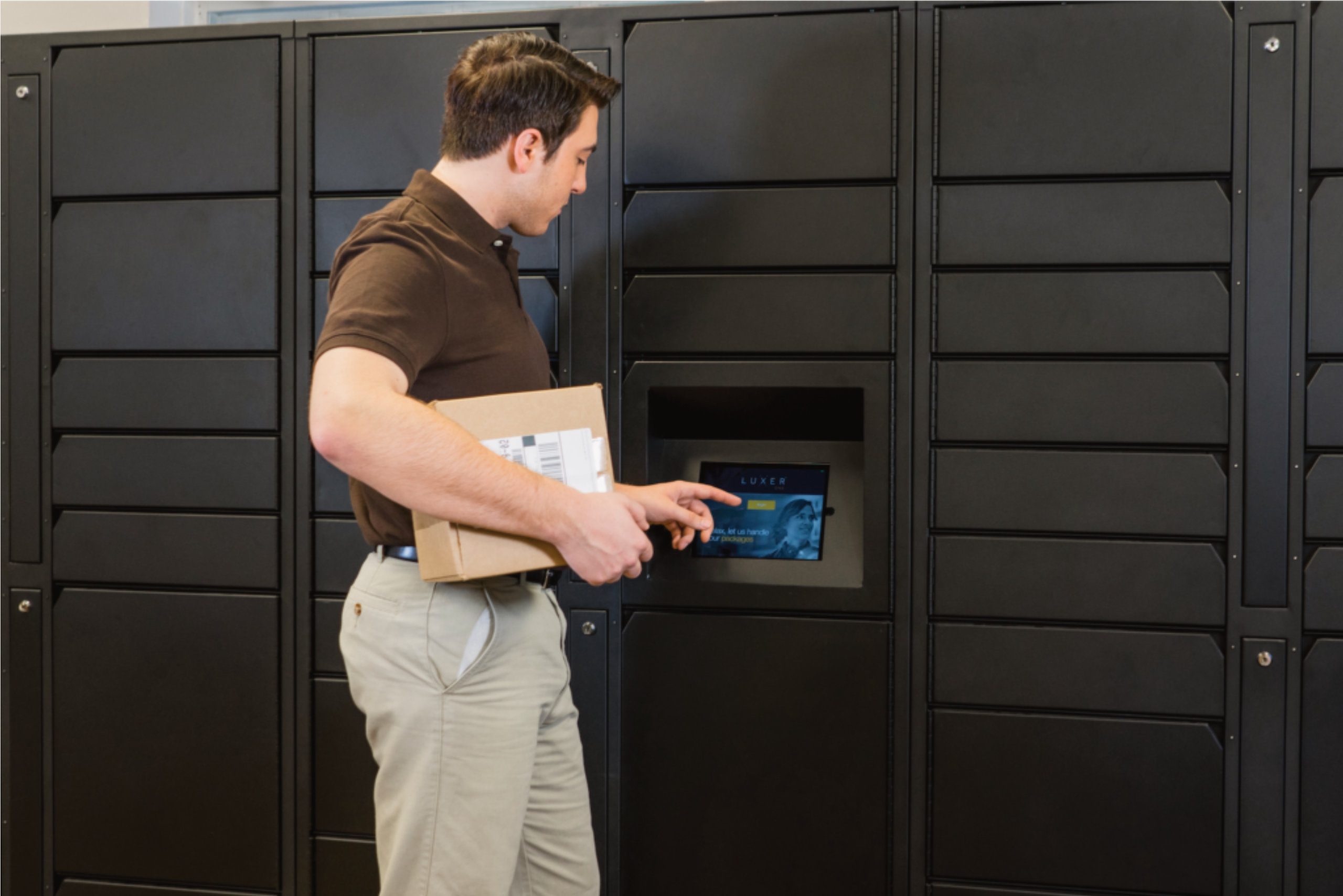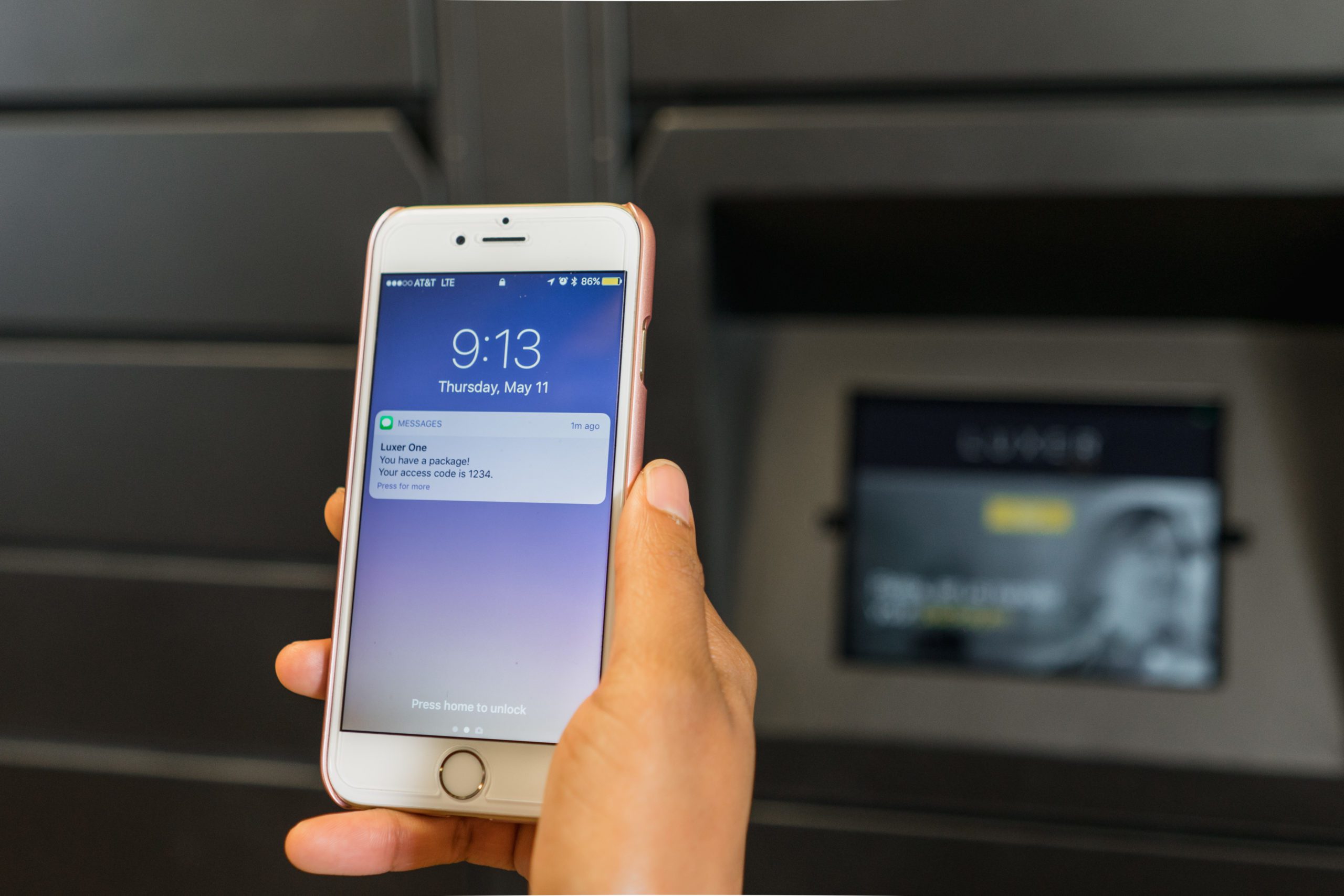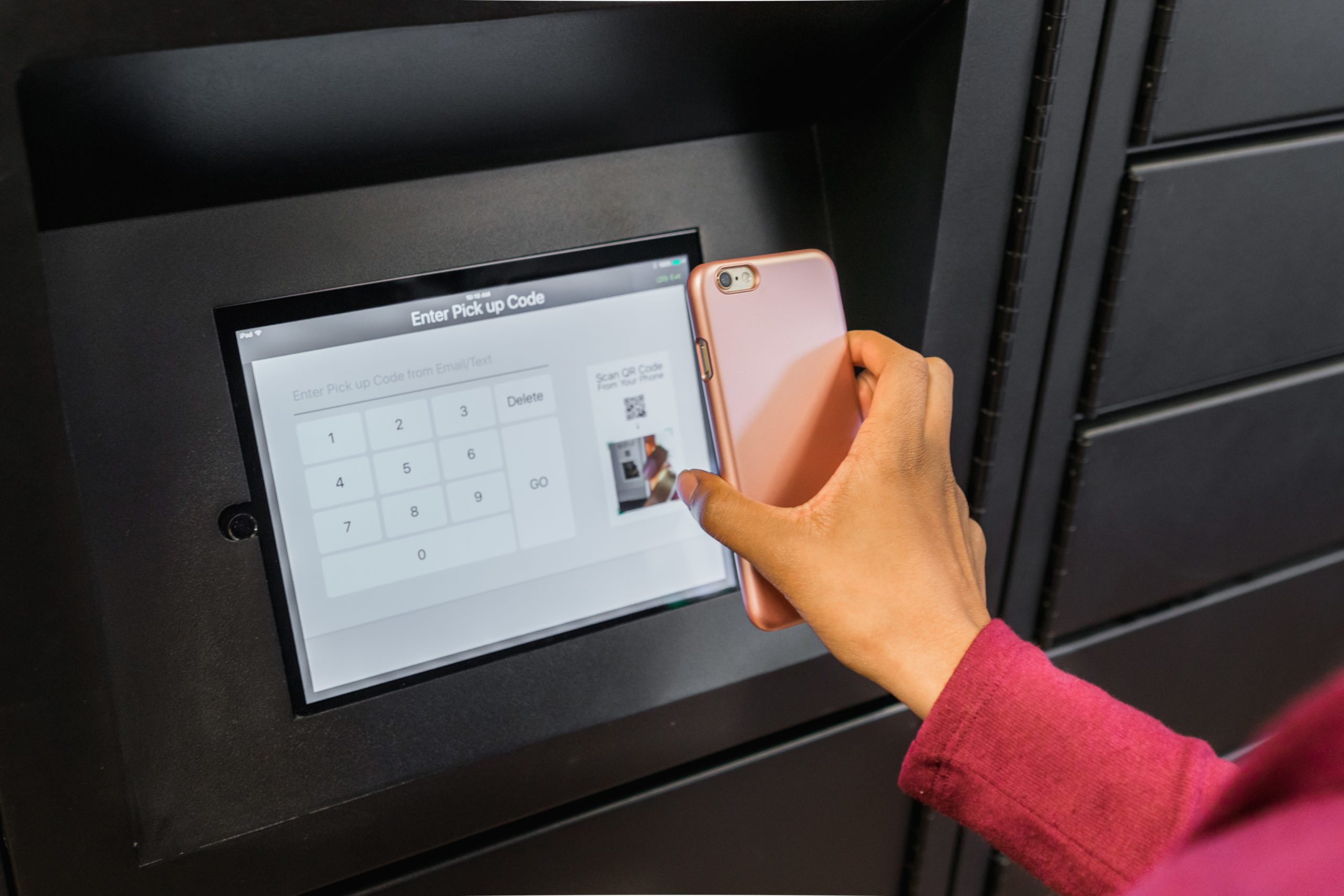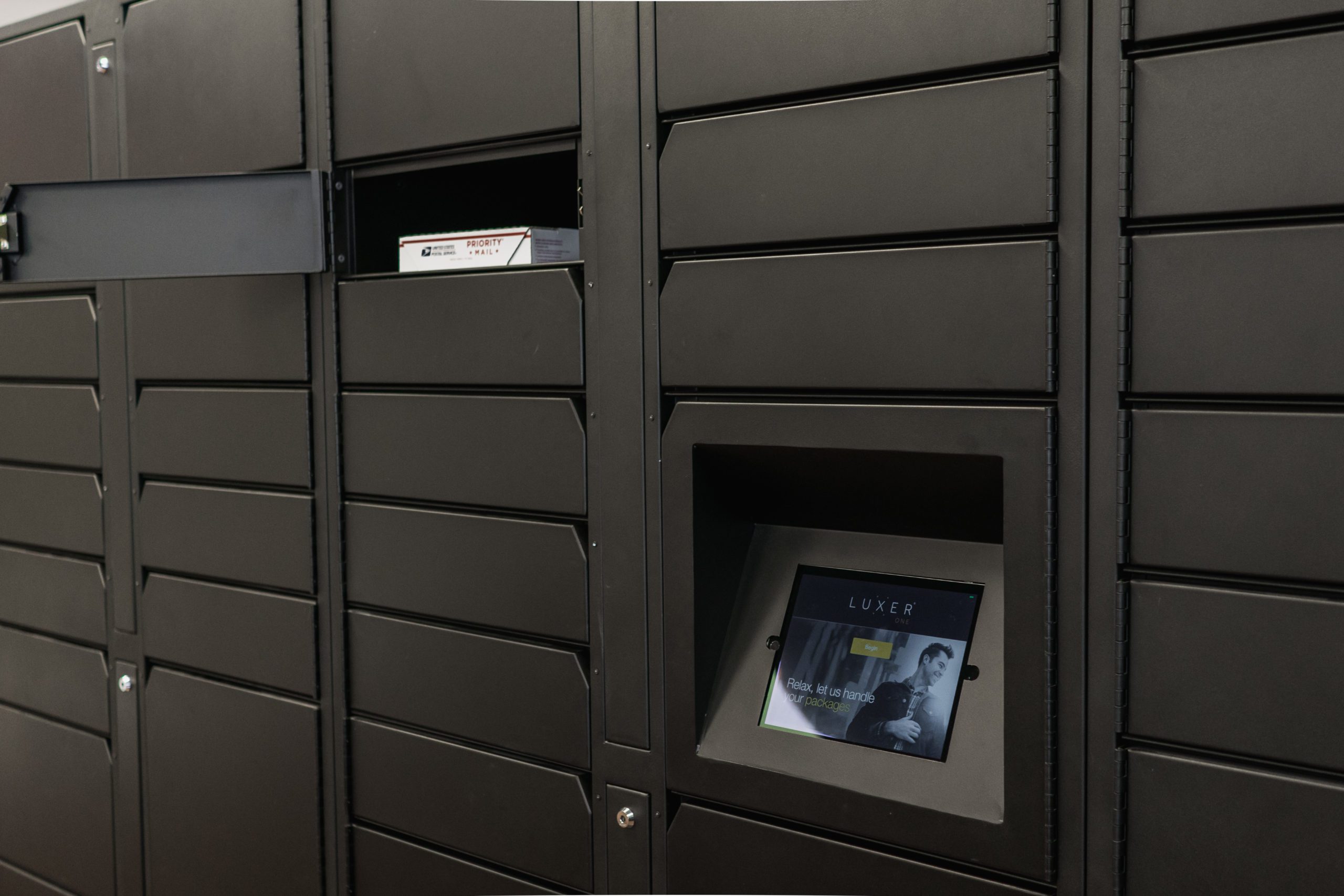 So, what is a smart locker?
Smart lockers are storage solutions that integrate cutting-edge technology to completely automate package delivery.
Carrier delivers the package to the smart locker, triggering recipient notifications with access codes.
Using the Luxer One Smart Locker app, the recipient receives a notification on their phone when a package is ready for pickup.
Then, the recipient scans their access barcode at the locker and verifies their identification.
The assigned locker opens, and the recipient can grab their package.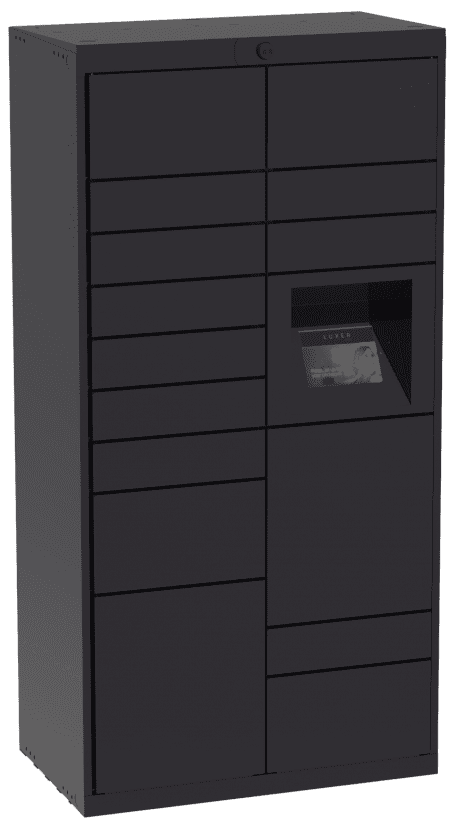 Indoor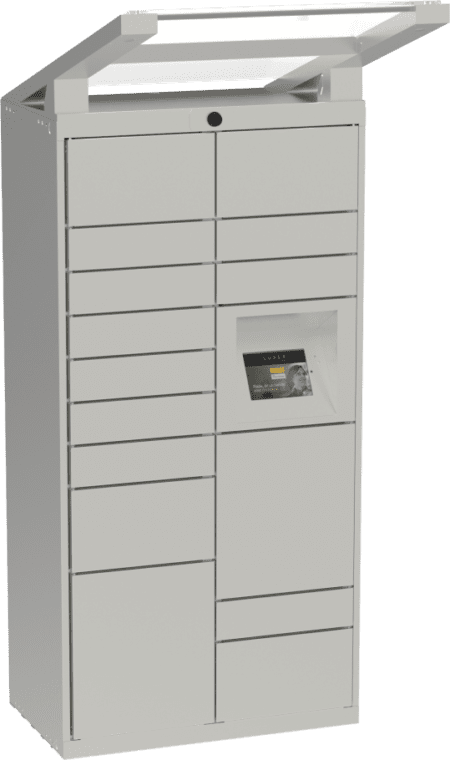 Outdoor
Main Unit
The main unit of the Luxer Smart Locker system contains an intuitive touchscreen, battery backup, electronics, and 15 components of various sizes.