Smart Lockers by Luxer One
GS Parcel is your local Luxer One smart locker dealer that handles sales, design, and installation services.
Intuitive, Easy-to-Use Smart Package Lockers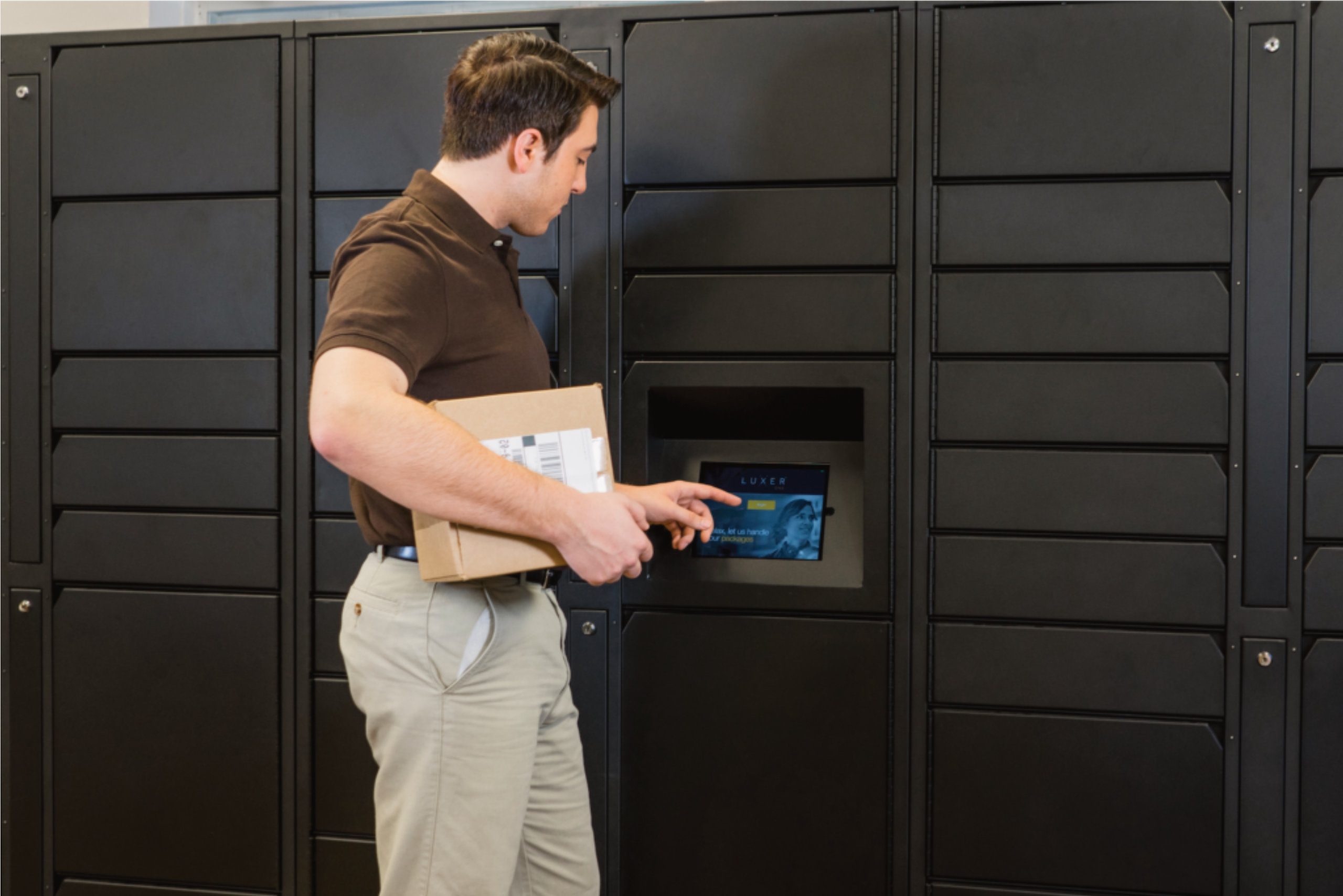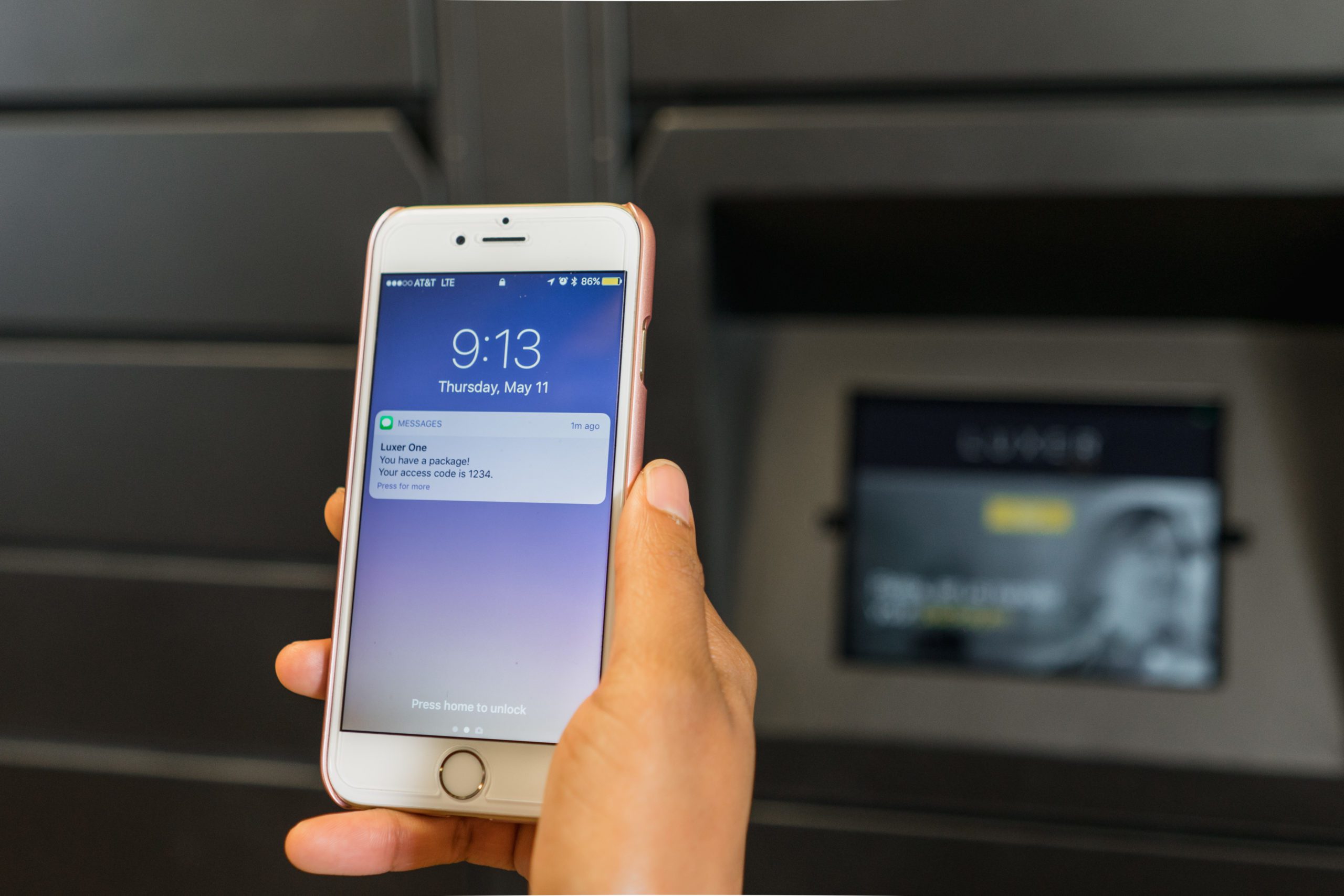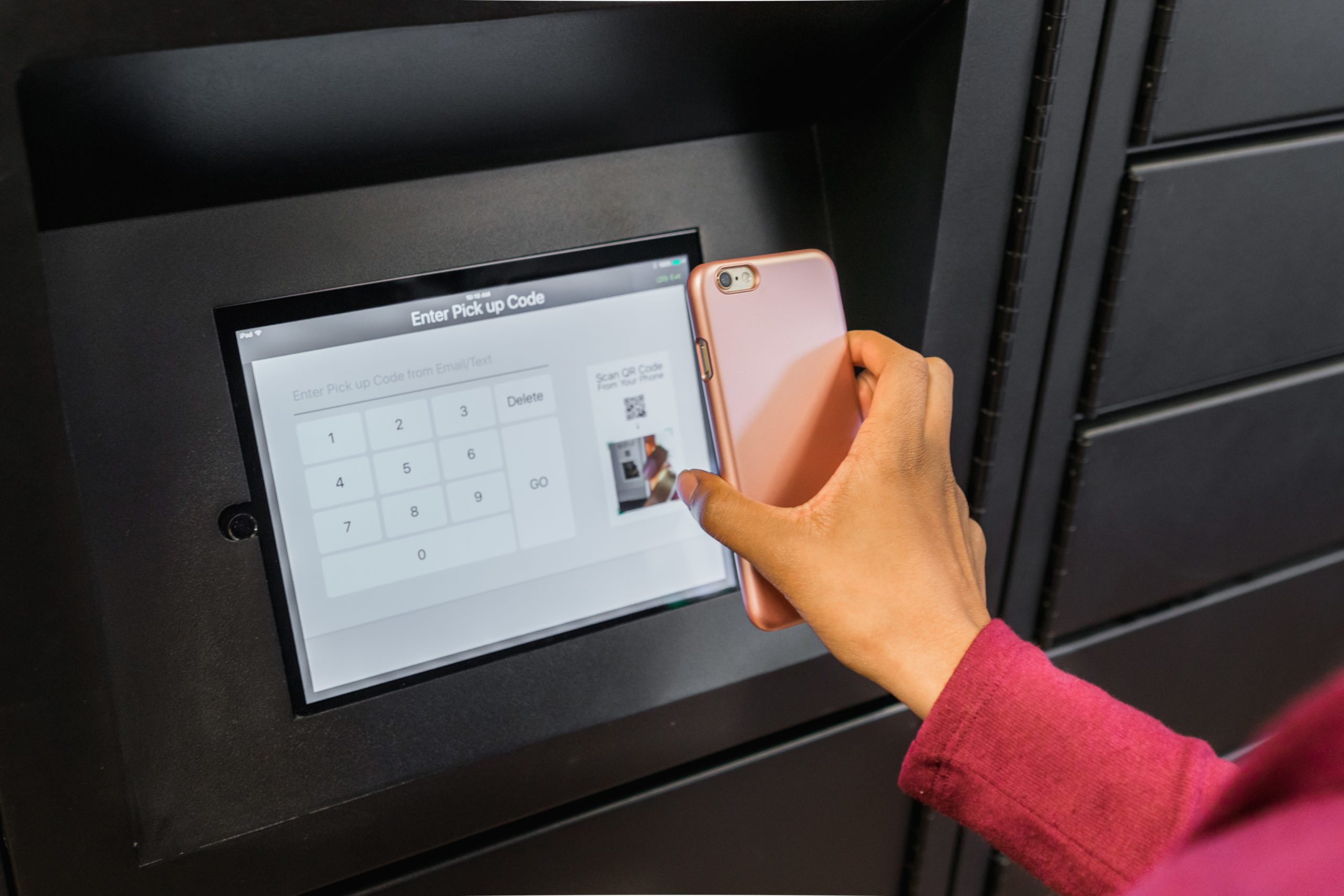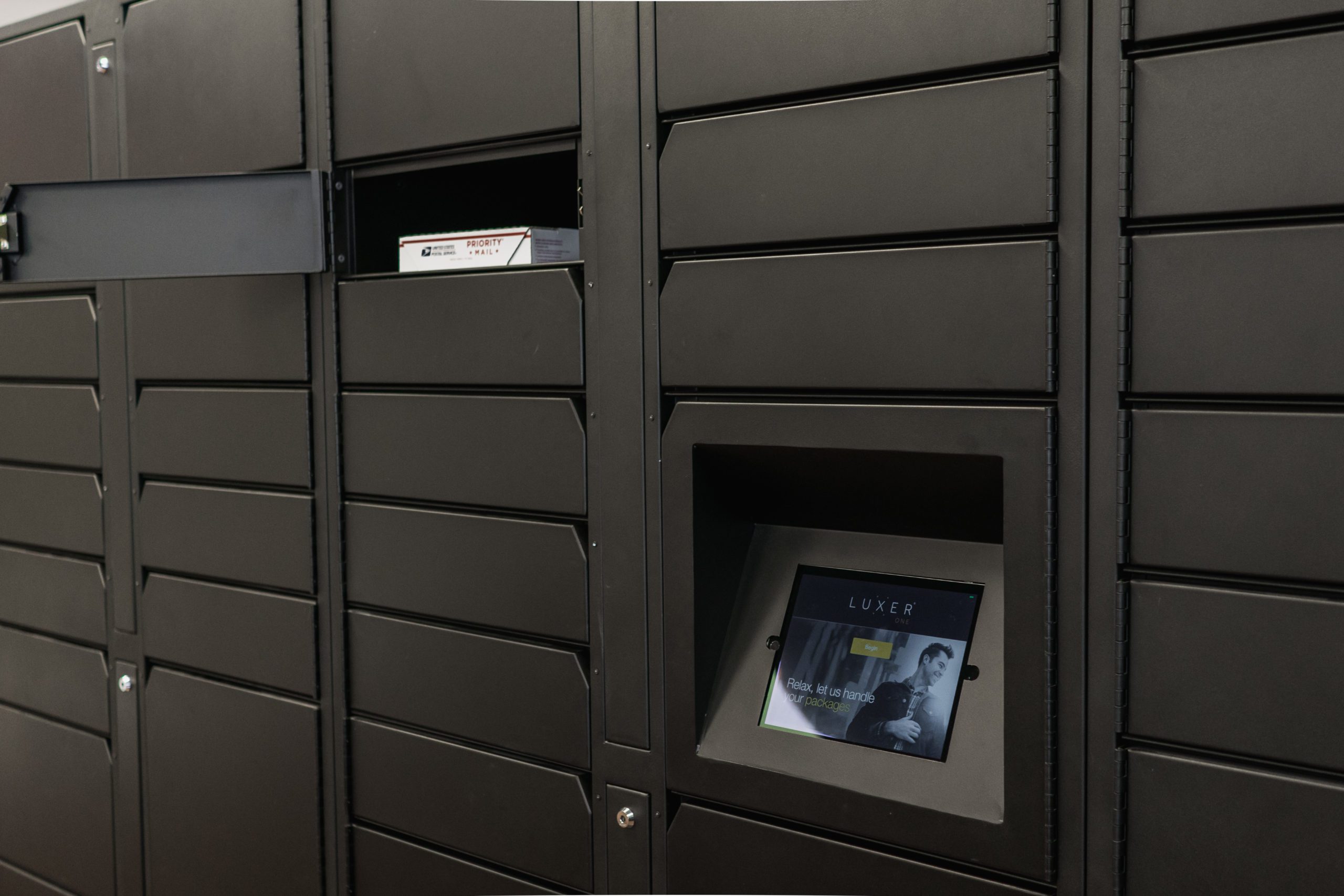 So, what is a smart locker?
Smart lockers are storage solutions that integrate cutting-edge technology to completely automate package delivery.
Carrier delivers the package to the smart locker, triggering recipient notifications with access codes.
Using the Luxer One Smart Locker app, the recipient receives a notification on their phone when a package is ready for pickup.
Then, the recipient scans their access barcode at the locker and verifies their identification.
The assigned locker opens, and the recipient can grab their package.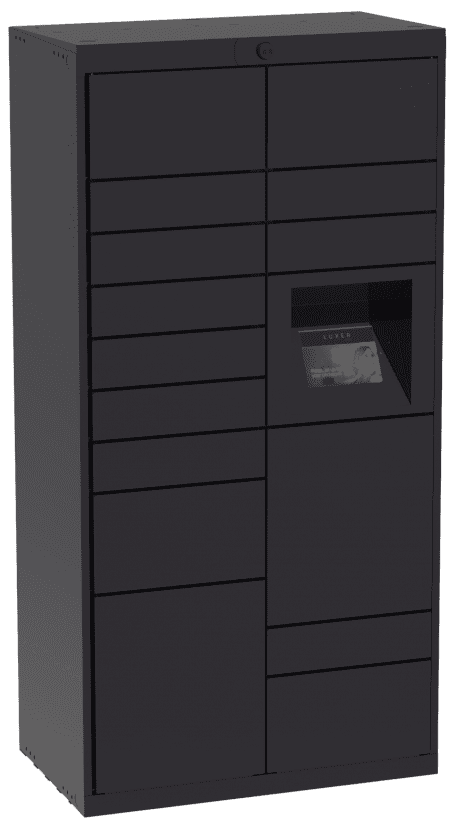 Indoor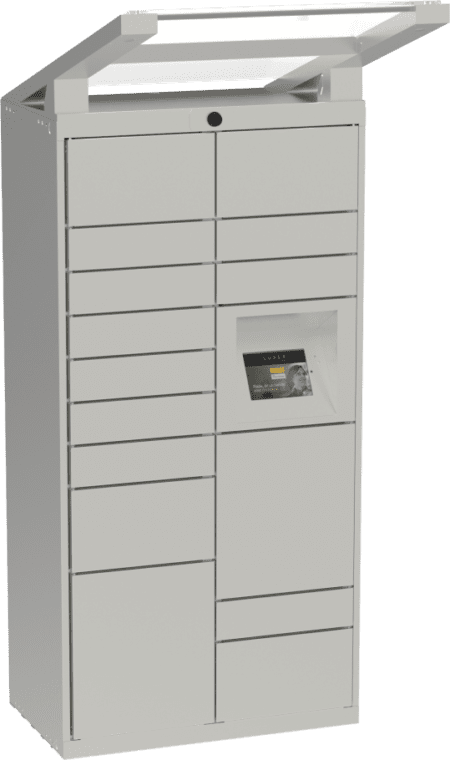 Outdoor
Main Unit
The main unit of the Luxer Smart Locker system contains an intuitive touchscreen, battery backup, electronics, and 15 components of various sizes.
More About Smart Lockers
Smart locker systems have become increasingly popular among consumers due to their convenience and security features. Luxer One is at the forefront of this movement, offering smart locker solutions that provide customers a secure and convenient way to receive parcels. The digital lockers are designed with biometric scanners, facial recognition technology, and encrypted cloud storage for customer data. Additionally, tracking software is integrated into smart lockers from Luxer One that allows businesses to monitor usage in real-time and adjust operations accordingly if needed.
The installation process for smart locker systems provided by Luxer One is simple and efficient. Typically all that's required is a power supply and internet connection, though certain models may require additional components depending on desired features and functions. Furthermore, companies can customize their smart locker system of choice from Luxer One to suit their unique needs, such as electronic display boards or RFID readers.
The convenience of using a smart locker system from Luxer One has increased popularity among customers who no longer need to wait in long checkout lines or deal with cashiers when picking up items they purchased online. Businesses also benefit from installing smart lockers since they reduce costs associated with staffing customer service representatives while enabling more flexible return policies, as customers can drop off returns at any time without worrying about leaving packages unattended for long periods.
In addition to the cost savings and convenience benefits associated with smart locker systems offered by Luxer One, there are also environmental benefits associated with them since fewer people need to be present at each location for deliveries since parcels can be placed into the smart lockers directly from delivery trucks rather than manually handed off from person-to-person contact points like pickup windows or counters. This reduces fuel consumption since fewer vehicles must make multiple trips over short distances which leads to less overall energy consumption from transportation activities related to parcel delivery services. Additionally, this reduced travel means a decrease in carbon emissions released into the atmosphere contributing towards global efforts in fighting climate change.
Overall, the secure and efficient Smart Locker Systems offered by Luxer One have revolutionized parcel delivery processes while delivering high levels of security, convenience, efficiency, and environmental friendliness. With further advancements in technology, we can expect these types of solutions to become an even more important parts of our lives going forward.