Luxer One is a "parcel locker" or "asset management system" manufacturer. Their goal is to accept every type of package that crosses the threshold of our homes, businesses, and universities. The mission is to accept packages of all sizes while also accepting perishable items in their refrigerated lockers. The technology used by Luxer One is top-of-the-line and both the hardware and software are designed and developed in the United States. Some features of these lockers include but are not limited to, video surveillance, automatic return-to-sender, touchscreen technology, and vacation settings. In addition, there is 24/7 phone and email support.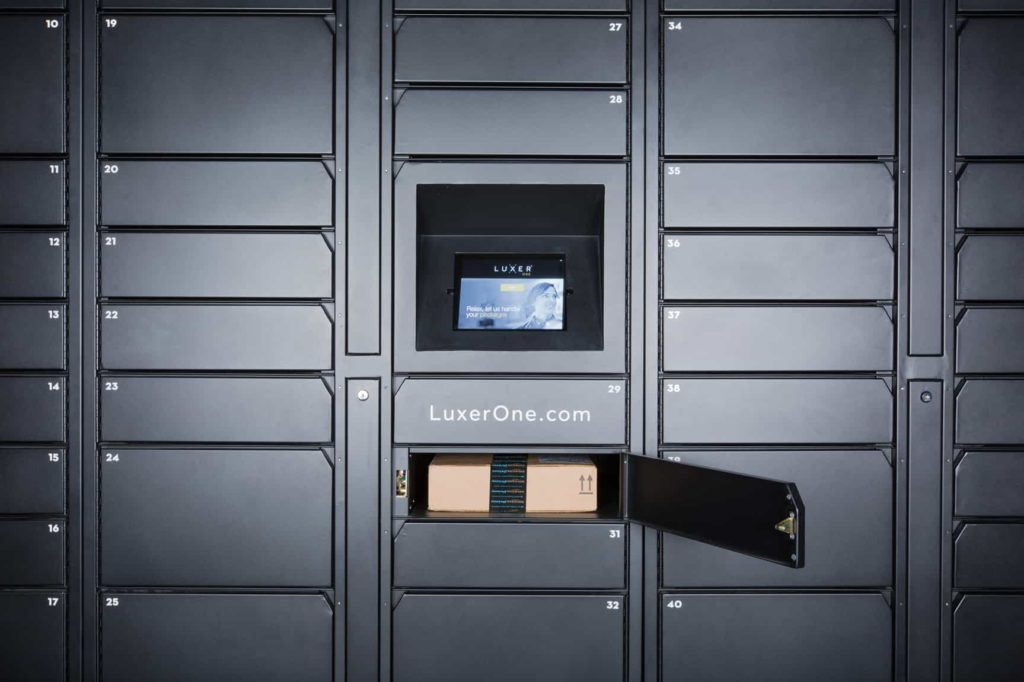 Top 10 Reasons to choose Luxer One
The company has more than 15 years of experience.
The lockers are customized to fit the needs of your community.
Lockers are secure, key free, and automated.
The down-time is rare; in fact 99.9% uptime is guaranteed.
The lockers are designed and built in the United State of America (California).
There are indoor and outdoor locker options.
All locker units have touchscreen access and a battery backup to avoid any downtime.
24/7 video surveillance is available.
High standards and pride in their product.
American Disability Act (ADA) accessible and compatible.
Also, the lockers are made with heavy-duty corrosion-resistant steel and long-lasting powder coat paint, which means that the beauty of the lockers will look like-new for years to come.
The four (4) standard colors are black (default for indoor lockers), white, silver (default for outdoor lockers), and brown. However, the color options are limited only by the RAL color chart. In addition to color, there are also customer wraps and branding to express school spirit and company logos.
Where would you find Luxer One lockers?
Colleges and Universities
Time employees spend in the mail room is reduced thereby focusing on other more important tasks.
Package theft is significantly reduced, if not totally eliminated.
Package retrieval is quick and convenient.
Accessibility any time – day or night.
Residential Communities
Prior to Covid-19, more than 80% of Americans shopped online and had deliveries directly to their home. Post Covid-19, the percentage of people doing more online shopping including weekly grocery shopping has expediently increased. This is one of the more important reasons, that residential buildings need package lockers. Packages are safely delivered and pick-up is at the resident's convenience.
Retail
Some of the benefits of investing in parcel lockers for retail space include, but are not limited to:
Retailers can have parcel lockers inside or outside stores.
Return purchases are easy as your customer can simply put the return label on the package, scan the label at the parcel locker station and put the package in the available locker that opens.
Shipping costs are reduced. Instead of shipping small local packages, items can be delivered to a centralized location for easy pick-up by customers.
Lockers can be customized with your store name and brand.
Locker sizes vary to accommodate all sizes of packages.
Corporate Buildings/Offices
Once a package is left in the reception area, it still needs to get to the person who placed the order. Due to the rise of "porch pirates", many more people are having their purchases delivered to their place of employment. Smart lockers minimize all the running around from desk to desk dropping off packages; thereby saving time and energy.
Due to the fact that only the recipient has the access code to the locker, there is no longer a need to obtain signatures for packages delivered.
Libraries
Convenience is the name of the game and obtaining library material can be totally automated. Just think, no more late fees and inability to pick up the latest John Grisham novel during library hours. In addition to being a secure way to get books and other media to the public, these type of lockers allows for more shelf space for current publication as space will not be needed for "on hold" items.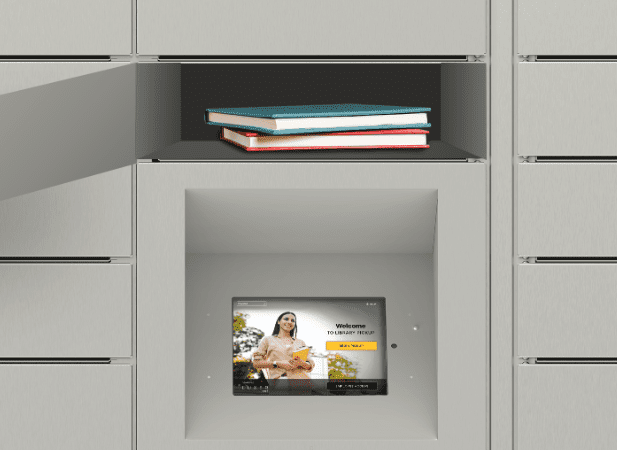 Luxer One's Products
Luxer One doesn't just make parcel lockers, they also make Luxer Rooms and Refrigerated lockers.
Luxer Lockers
Everyone benefits from Luxer lockers including, but not limited to, retired couples, small and large families, and college attendees. They are not only convenient for people who are not at home to accept deliveries but also to make the overall shopping experience an easy and pleasant one.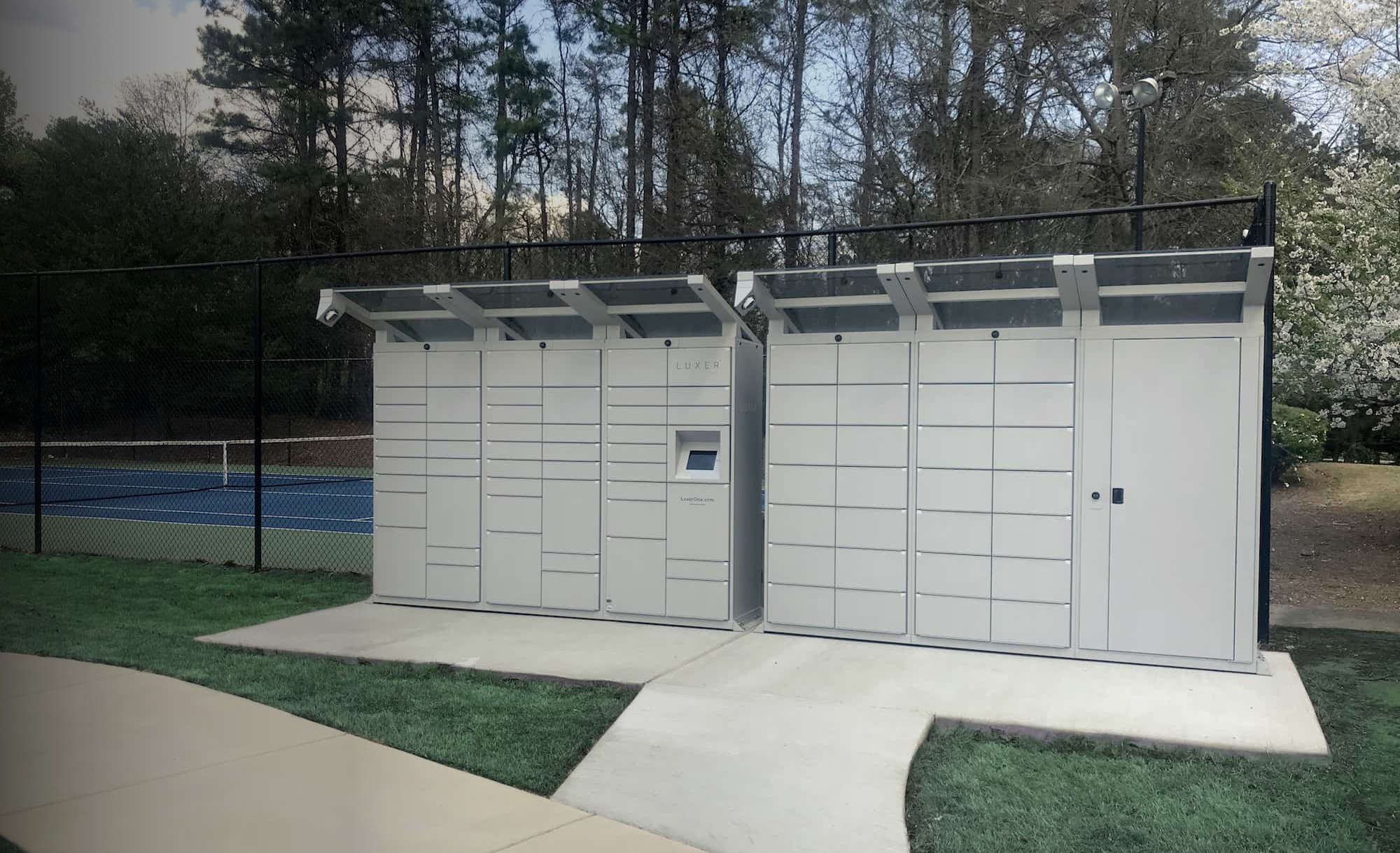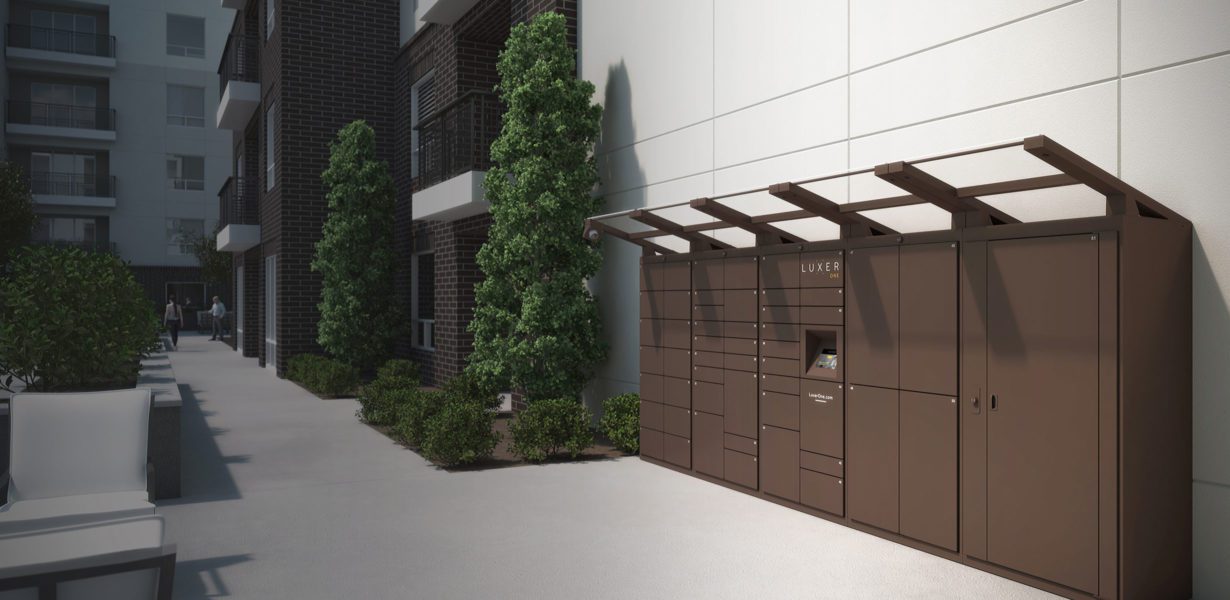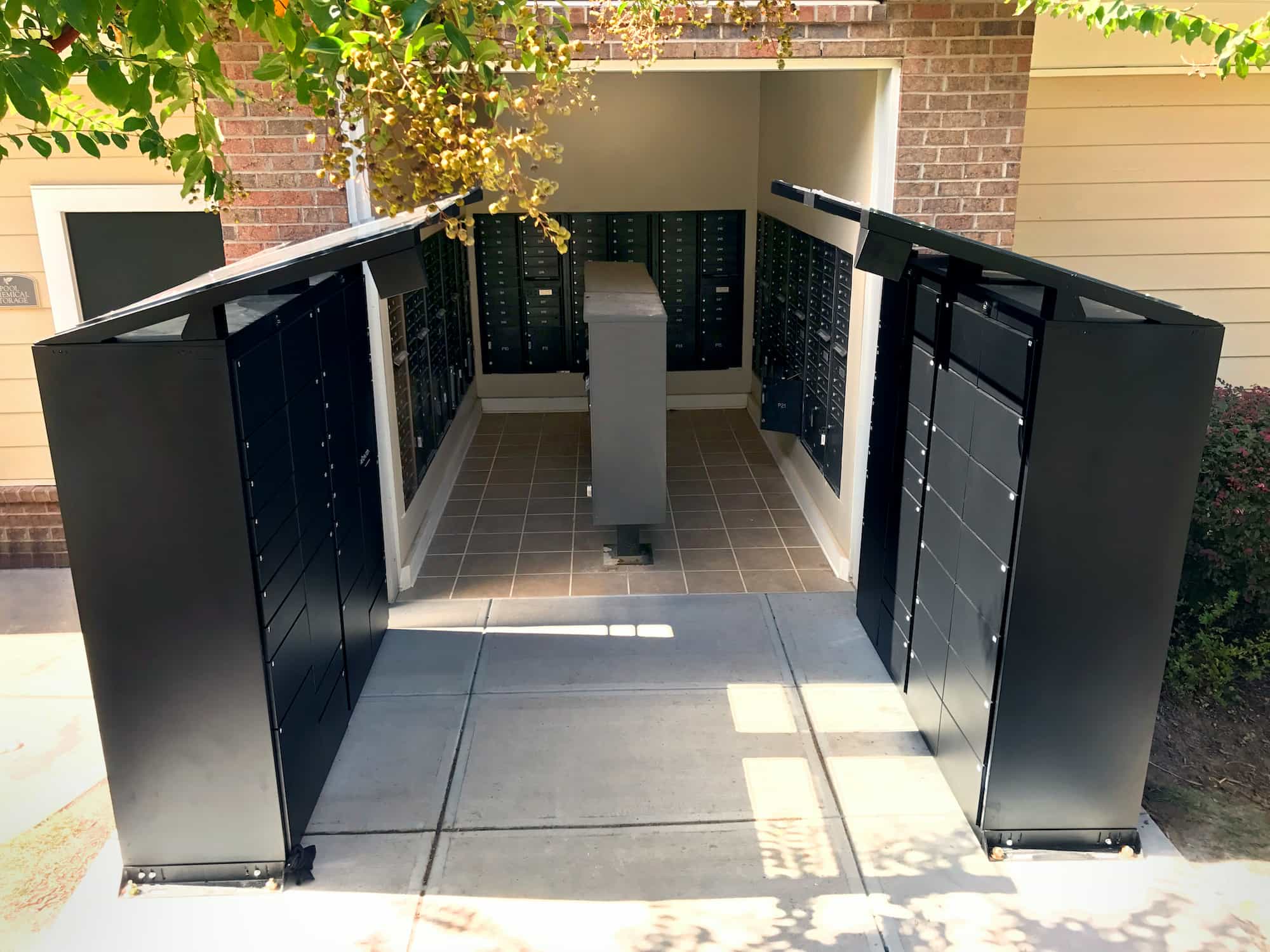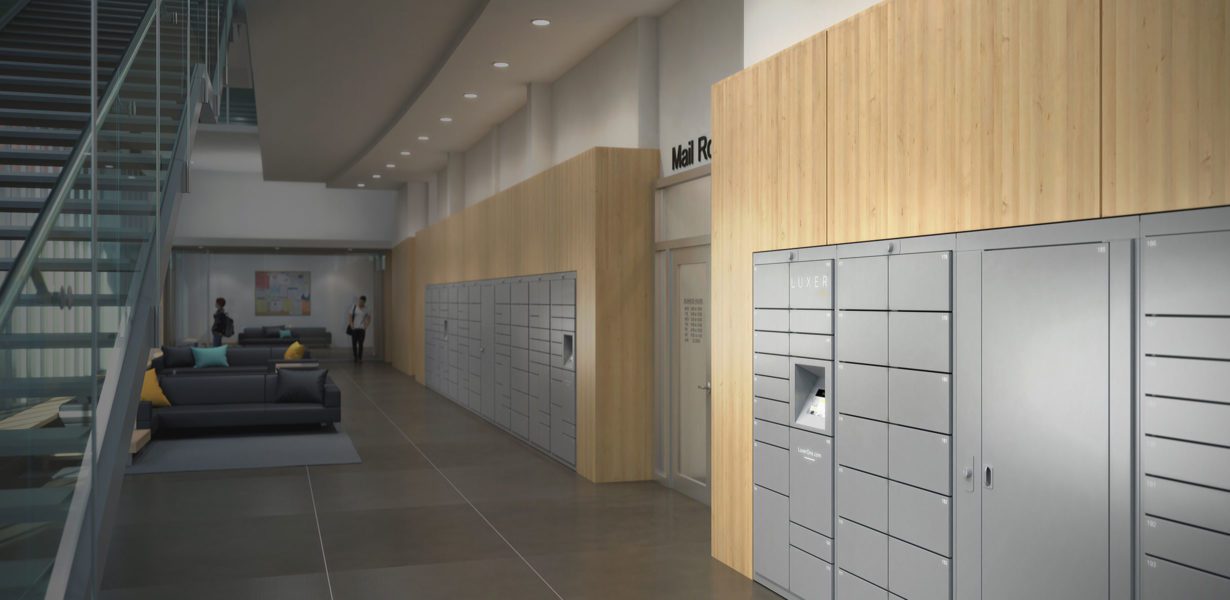 Luxer Refrigerated Lockers
Many people are participating in meal kits delivered to their homes. These types of kits have all the ingredients, most perishable, to make you a home chef in your own kitchen. Sometimes, these kits are delivered mid-morning and you won't be home until after 5 pm. Even with dry ice, leaving these boxes exposed to the elements, such as the scorching sun, could leave you disappointed.
Luxer Refrigerated Lockers are the solution, as these specialized smart lockers are partnered with True Refrigeration® to bring you the most efficient and convenient technology on the current market. As with all Luxer products, they are built in the United States, provide 24/7 service, and have the same locking technology as all the Luxer lockers.
The exterior is not only beautiful but strong and secure. Only the person with the unique key code will be able to access the contents. The Luxer Refrigerated Lockers and be added to a unit already in place or they can stand on their own. The exterior has only one door; however, the interior has many compartments that have the ability to be adjusted to accommodate the size of the delivery. For instance, a box of fresh fruit will need a smaller compartment when compared to a delivery of fresh long stem roses in a vase. These adjustable features ensure that the space inside the refrigerator is used to its maximum capacity.
Luxer Rooms
Luxer Rooms provides you with an extra layer of controlled access and safety to any package/mailroom. Accountability is tracked by video surveillance and security is enforced with access records. Carriers save time and energy by delivering directly to these types of rooms.