Steel Parcel Lockers by Hallowell
All-Welded Unibody Construction
14 ga solid doors with 16 ga piano hinge
DigiTech horizontal electronic locks
16 ga solid body with 18 ga backs
Ships fully-assembled locks installed in the field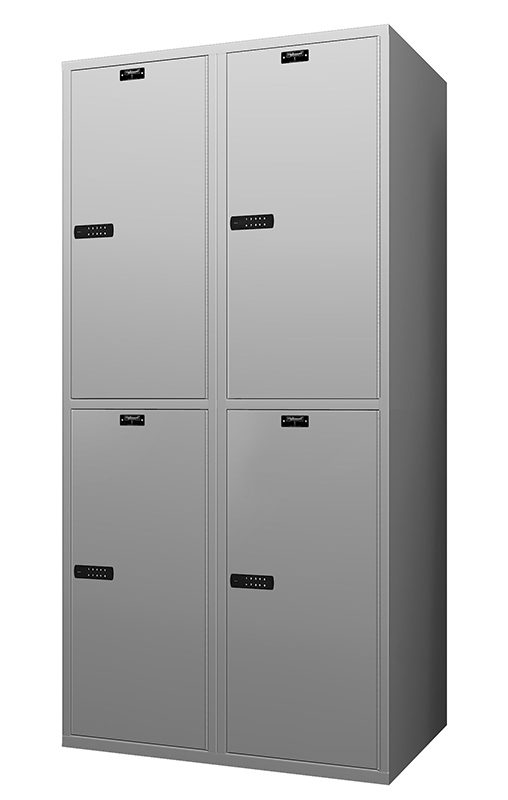 Serving New England & Beyond!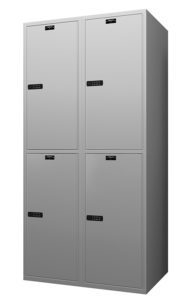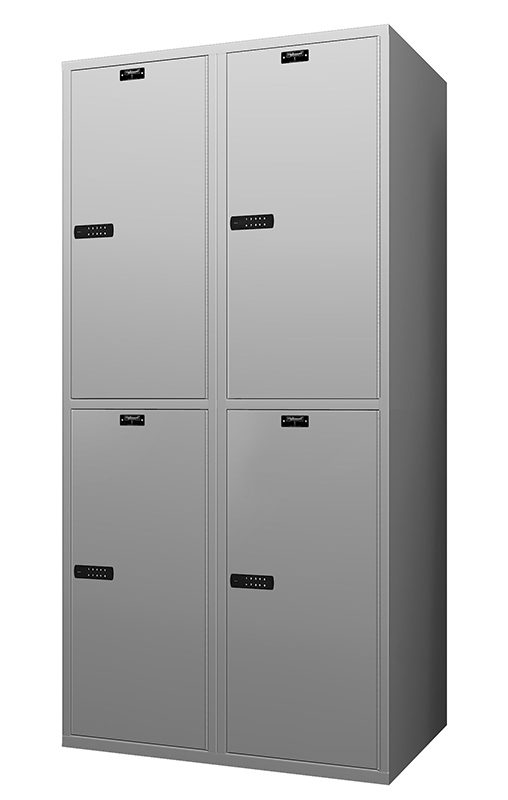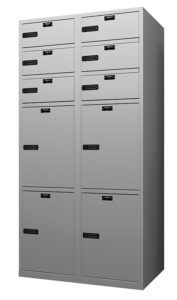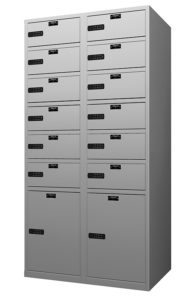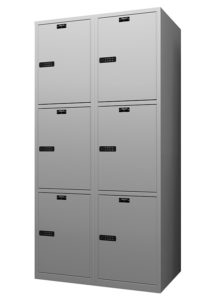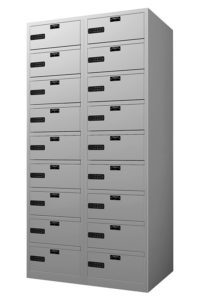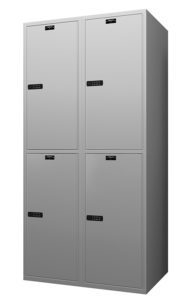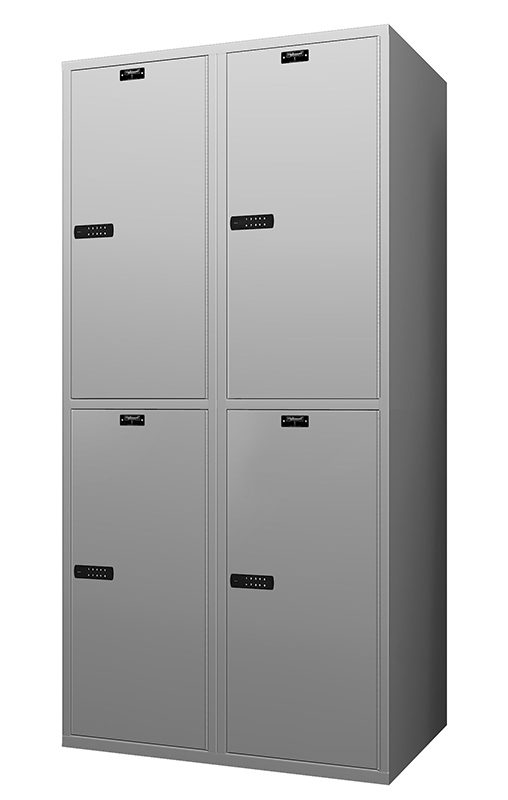 Hallowell DIGITECH™ H1 digital lock
A slimline, ultra-modern looking, easy to install, and simple to operate the electronic lock. It can be programmed (4-digit code) for Day Use Mode or Permanent Mode. Features a Secure pop-out turn handle (flush when locked) green indicator ring shows at a glance if the lock is in use or available.
8-digit master and sub-master codes for two levels of management
LED to indicate a low battery level
Has a master key override and security.
ADA/DDA compliant
Standard CR123 Lithium battery (included)
| | | | | | | |
| --- | --- | --- | --- | --- | --- | --- |
| Width | Depth | Height | Doors | Openings / Sizes | Assembled Cat No. | Color |
| 36 | 24 | 72 | 18 | (18) 18" x 8" | HEPL842-99 | PL |
| 36 | 24 | 72 | 14 | (12) 18" x 8" & (2) 18" x 24" | HEPL842-77 | PL |
| 36 | 24 | 72 | 10 | (6) 18" x 8" & (4) 18" x 24" | HEPL842-55 | PL |
| 36 | 24 | 72 | 6 | (6) 18" x 24" | HEPL842-33 | PL |
| 36 | 24 | 72 | 4 | (4) 18" x 36" | HEPL842-22 | PL |
| 36 | 24 | 72 | 2 | (2) 18" x 72" | HEPL842-11 | PL |